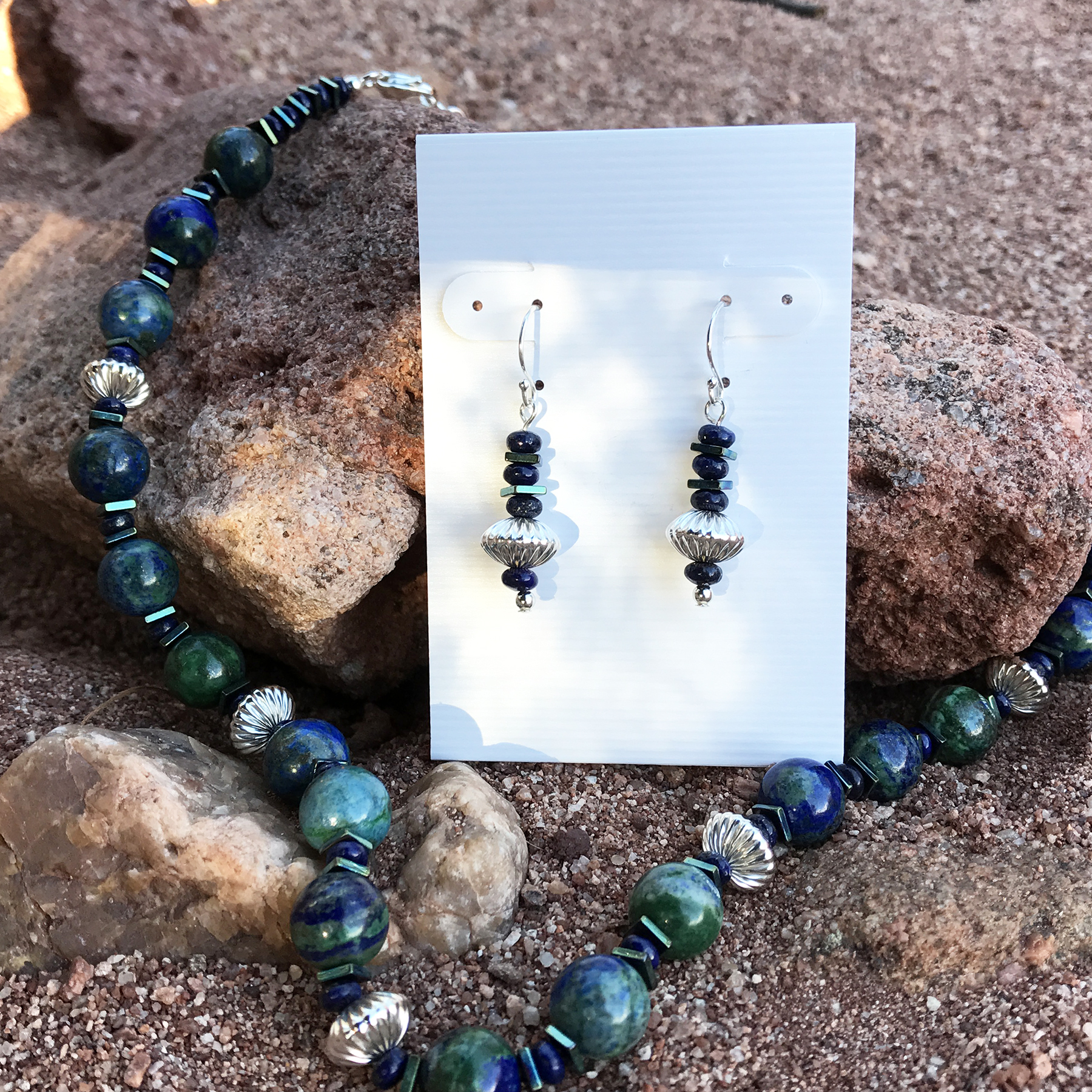 Jewelry has always been a part of my life. Before my first memories I was wearing a tiny sapphire ring—my birthstone. In high school I worked in my dad's jewelry store and a good chunk of my earnings went toward buying jewelry.
Your choice of adornment can also signify social status or belonging to a group. I believe, more than anything, that jewelry is a form of self-expression. It tells people something about you. I only make jewelry that I will wear myself. It is classically elegant, not trendy, so it will never go out of style.
I asked around, and here are some reasons that women wear jewelry:
Because it's pretty.
Jewelry is the finishing touch that makes you look well put-together.
If your clothes are a canvas, jewelry is the art.
To dress up a casual outfit.
In remembrance of a special person or place or event.
New responses:
When you receive jewelry as a gift, you feel loved.
I wear jewelry because it is pretty and I enjoy it. It adorns my outfits and makes me feel beautiful. I bought a pair of your earrings at the Commonwheel Art Festival today. Hands down, your jewelry was the best choice at the entire show. [Thanks, Dede! You made my day. ~Gretchen]
Why do you wear jewelry? I'd like to know.